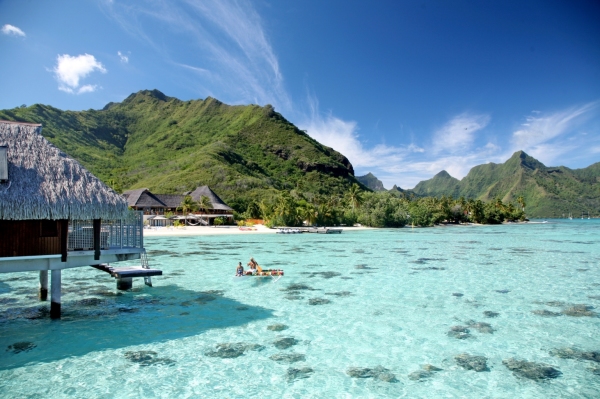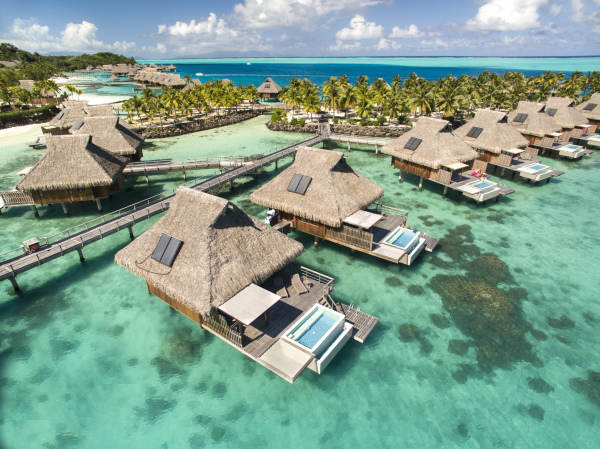 Moorea, Huahine & Bora Bora

Mo'orea is a South Pacific island and part of French Polynesia's Society Islands archipelago. It's known for jagged volcanic mountains and sandy beaches. In the north, Mount Rotui overlooks picturesque Ōpūnohu Bay and the settlements around Cook's Bay. Inland, hiking trails wind through rainforest on the slopes of Mount Tohivea. The Belvedere Lookout has panoramic views of the island's peaks and Tahiti beyond.

Huahine is an island located among the Society Islands in French Polynesia, an overseas territory of France in the Pacific Ocean. It is part of the Leeward Islands group. This quaint, beautiful island has a budding population of about 6,300.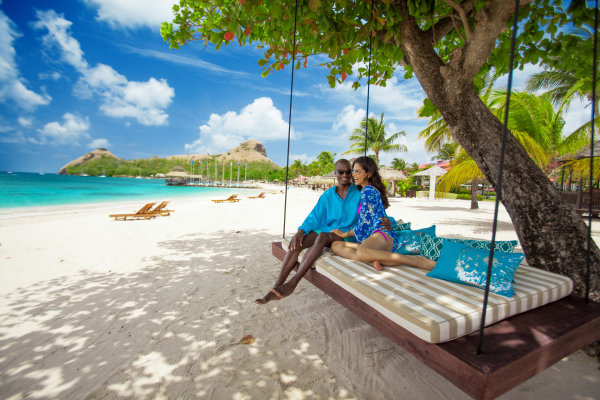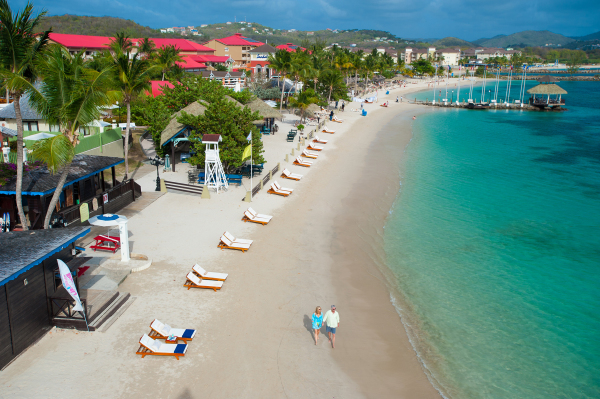 A kaleidoscope of cultures from Britain to Bali awaits at Sandals Royal Caribbean. The resort's decidedly British heritage begins with the majestic Georgian-style Great House, surrounded by manicured gardens and roaming peacocks - all complemented with well-heeled traditions like afternoon tea and a rousing game of croquet.
Minutes away on the resort's private offshore island, the mysteries of the Orient unfold in a secluded natural setting where casual poolside and beachside pleasures beckon by day while chic parties, an authentic Thai restaurant and island-style extravaganzas invite excitement by night. At Jamaica's most alluring resort, two diverse vacations are woven into one and served with warm island hospitality, making your stay a journey to remember.
Ideally located on its very own peninsula, Sandals Grande St. Lucian is often described as the "closest vacation to a picture-perfect postcard." Cradled to the west by Rodney Bay - boasting the calmest waters in all of Saint Lucia - and to the east by the majestic Atlantic Ocean, this magnificent resort showcases awe-inspiring panoramic views that will linger in your heart forever.
Volcanic mountains draped in blankets of green rise majestically from an impossibly clear blue sea. A sheltered mile-long beach extends an open invitation for days of endless water play. This is paradise as it was meant to be - full of natural beauty, rich in history and resplendent in pure romance.